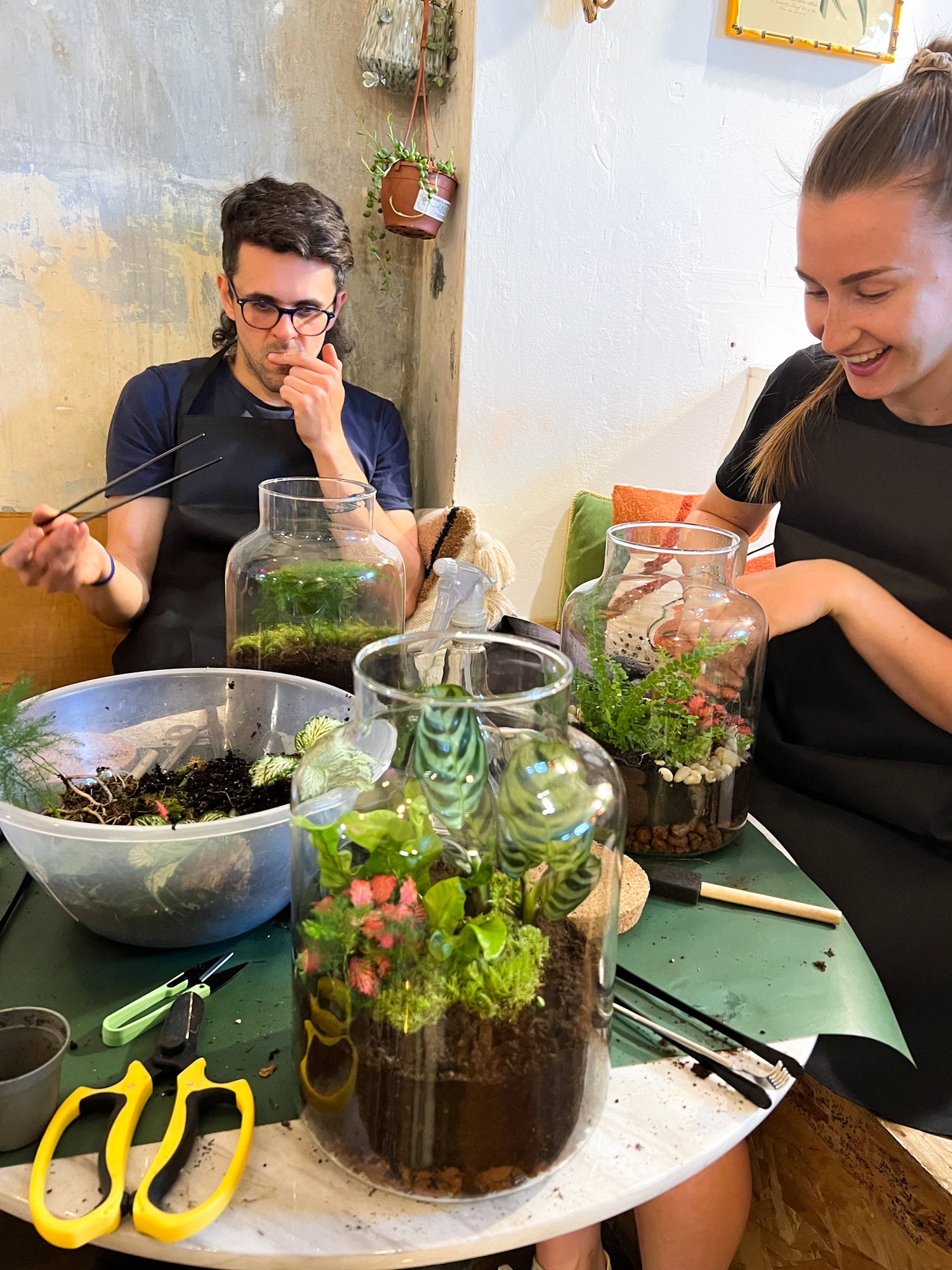 Corporate Workshops
Are you looking for a fun and unique way to bring some greenery into your business? Look no further than Ivy and the Wolf's plant-related workshops! Our terrarium-making and kokedama workshops are the perfect way to engage your team and create a lively atmosphere.
Our workshops are designed to be both educational and entertaining, with expert instructors guiding participants through the process of creating their own beautiful, living works of art. Not only will your team members come away with a new skill, but they'll also be able to take their creations home and enjoy them for years to come.
Whether you're looking to host a team-building event or simply add some greenery to your space, Ivy and the Wolf's plant workshops are the perfect choice. So why wait? Contact us today and let's get started on bringing some nature indoors!
Contact us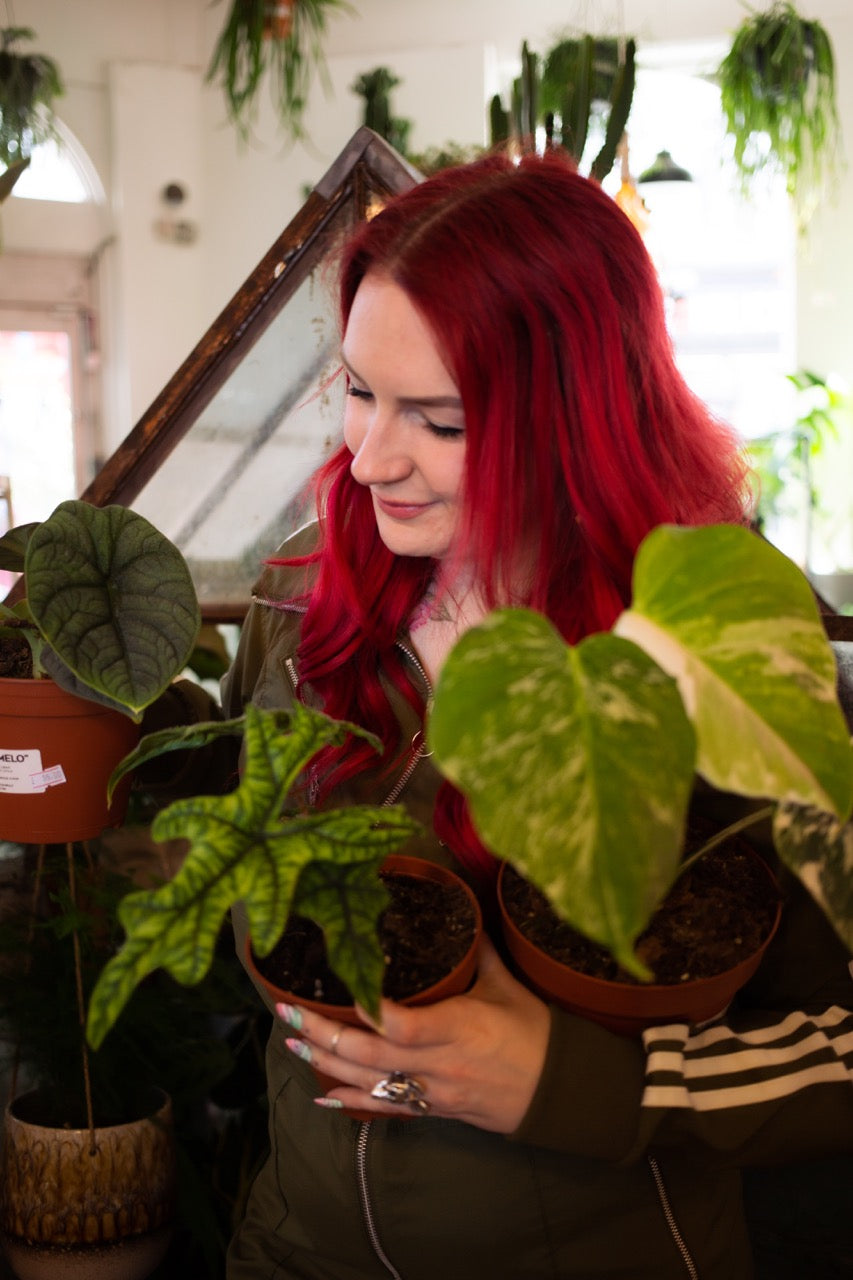 Plant installations
In addition to our plant-related workshops, Ivy and the Wolf also offers plant installations for businesses, companies, events, and more! Our team of experts will work with you to design a customized installation that fits your space and aesthetic perfectly.
Whether you're looking to create a lush green wall, add some color to your office, or create a stunning display for a special event, we've got you covered.
So why settle for a boring, lifeless space when you can bring it to life with a stunning plant installation from Ivy and the Wolf? Contact us today to learn more about our services and start transforming your space into a thriving oasis.
Contact us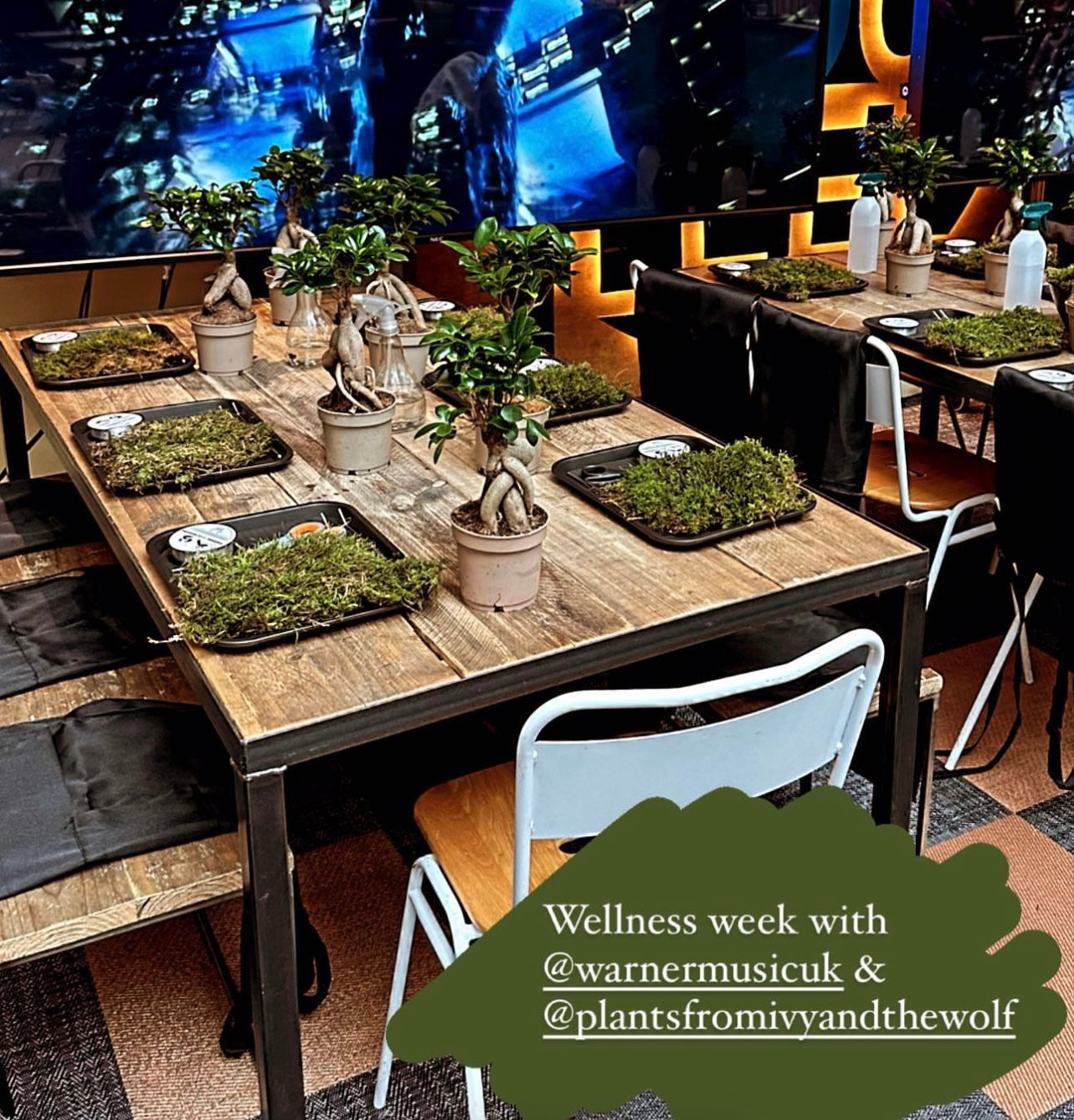 Kokedama Workshop
During the Kokedama Workshop, participants can create a Kokedama, commonly referred to as "moss balls," by wrapping a ball of soil in moss. These unique plant holders offer an attractive and eco-friendly way to showcase plants in any indoor or outdoor setting.
More info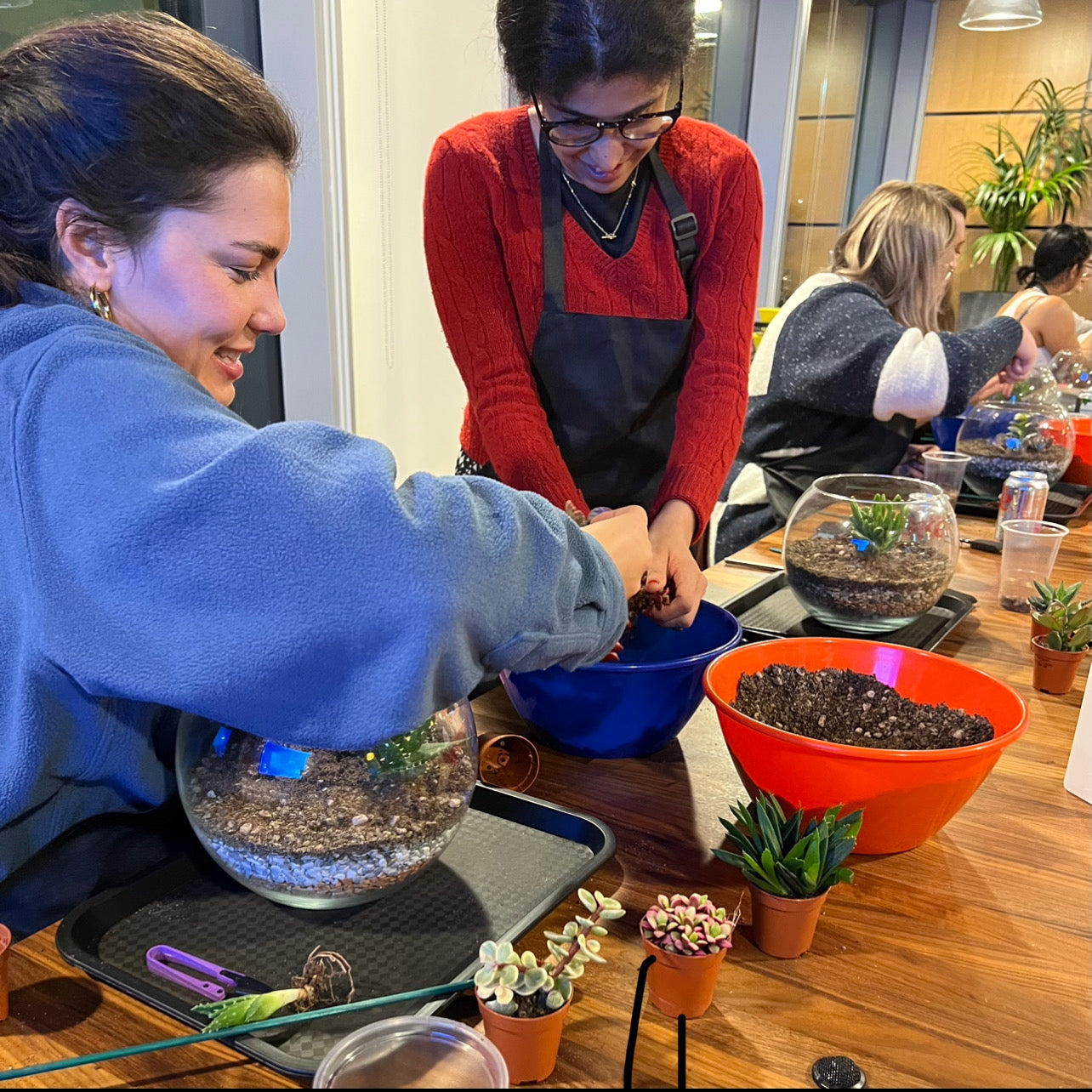 Terrarium Workshops
Discover how to craft your own desert-like or tropical environment in an glass container during this session.
The workshop kicks off with a concise overview of the history and science behind terrariums, in addition to the various plant species suitable for them. Following that, our expert instructor will lead you through the process of preparing the soil and plants, and artfully arranging them for maximum visual impact.
More Info
Contact us for business enquiries